2019 "Think Big" Gala: "The Chicago River" Album Release Celebration
May 16, 2019 at 5:30PM, River Roast
ABOUT THE EVENT
An evening of music and celebration to raise funds for Chicago Jazz Philharmonic's performance and education programs. Guests will be treated to an exclusive "director's cut" style listening (and viewing) session of excerpts from our newly released album "The Chicago River", an Orbert Davis orchestral composition inspired by photographs from The Lost Panoramas: When Chicago Changed its River and the Land Beyond, which documents the historic reversal of the city's waterway.

EVENT SCHEDULE
Thursday, May 16 2019 at The River Roast (315 N. LaSalle St., Chicago)

5:00 PM Departures of downtown Water Taxis to River Roast dock

5:30 PM Cocktail Reception and Silent Auction

7:00 PM Seated Dinner and Program
"The Chicago River" hi‐definition listening and viewing experience with commentary from Orbert Davis (composer) and Richard Cahan and Michael Williams, co‐authors of the book The Lost Panoramas: When Chicago Changed its River and the Land Beyond, featuring live performances from Steve Eisen and Orbert Davis.

GALA EMCEE
Mark Rivera, ABC 7 Eyewitness News, News Anchor/Reporter


Photo Credit: ABC 7 Eyewitness News

LIVE MUSIC
Orbert Davis, Trumpeter Steve Eisen, Saxophonist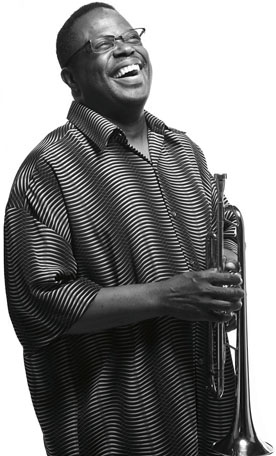 Photo Credit: Discogs Website

CO-AUTHORS
Michael F. Williams & Richard Cahan

PRESENTATION OF
"Think Big" Founder's Award Inaugural "Jazz Alive" Educator's Award
Ted and Susan Oppenheimer Valerie Nicholson
Professor of Music, Prairie State College


Photo Credit: ModernLuxury.com Photo Credit: Prairie State College



GALA COMMITTEE
Michael Allaway and Lynn LaPlante
Richard Cahan
Orbert and Lisa Davis
Michael and Diane Hora
Mark and Angela Ingram
Marilyn Katz and Scott Chambers
Vaani Kodali
Rumi and Julia Kuli
Kara Lawrence
Laurence Mills-Gahl & Karen Gahl-Mills
Mark Moultrie, Jr.
Lesley Picchietti
Linda Rasins
Beth and Brian Saunders
Michael Williams


ATTENDEES
150+ Donors and friends, Gala Host Committee members, corporate executives, members of Chicago's philanthropic and arts community.
$250 | Individual Tickets

$2,500 | Tables and Sponsorships
More Information & Reservations
Press
ABOUT CHICAGO JAZZ PHILHARMONIC Founded in 2004 by Orbert Davis and Mark Ingram as America's definitive "Third Stream" orchestra, Chicago Jazz Philharmonic provides rich, accessible, multi-cultural music experiences that bridge gaps in jazz and classical genres. The CJP performs works from the standard jazz big band to the classical symphony, while creating a "new aesthetic" in cross-genre collaborations. The organization also provides music education through Jazz Alive, a weekly music and band education program for Chicago Public School students, and the Summer Jazz Academy, a two-week immersion program in music theory and practice. Chicago Jazz Philharmonic performances entertain and inspire, and the community-based education programs improve lives from school age through adulthood.